Read Time:
3 Minute, 36 Second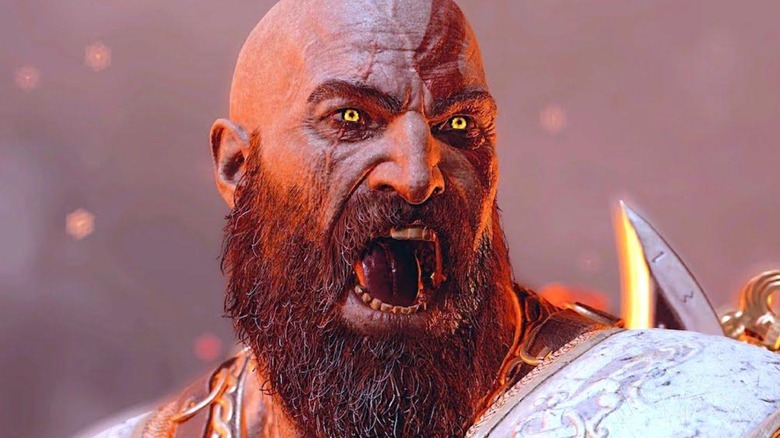 PlayStation Studios
"God of War" fans can rejoice. God of War Ragnarok, the upcoming sequel to 2018's award-winning God of War, is set to get into players' hands before the end of the year. Specifically, God of War Ragnarok will be released worldwide on November 9, 2022. This is great news in itself, as players everywhere are clamoring to return to the incredible God of War storyline.
God of War Ragnarok picks up right where the previous game left off with the Dawn of the Gods. As in the first game, Kratos is joined by his teenage son Atreus, but the stakes are much higher this time. In God of War Ragnarok, the duo sets out to forestall the end of days, Ragnarok, and battle any gods that stand in their way.
Also, like the previous entry, God of War Ragnarok will be available in multiple editions (via PlayStation.blog). And with pre-orders starting on July 15, it's time to check out what each issue offers. God of War Ragnarok will be available in Digital Deluxe, Collector's and Jotnar editions. Each version of the game comes with different extras.
What does God of War Ragnarok Digital Deluxe Edition include?
The God of War Ragnarok Digital Deluxe Edition is the only special edition that does not include any physical extras. However, it offers players some useful in-game extras and digital downloads. Here's everything included in the Digital Deluxe Edition:
god of war ragnarok digital code, redeemable on PlayStation 4 and PlayStation 5.
Darkdale Blades Grips, a weapon upgrade for Kratos' legendary Blades of Chaos.
ax handle from Darkdale, an upgrade for Kratos' Leviathan Axe.
Kratos Darkdale armor
Atreus Darkdale Clothing, a purely cosmetic outfit for Atreus that offers no additional protection.
God of War Ragnarok Digital Soundtrack
Dark Horse digital mini artbook
PlayStation 4 theme
PlayStation avatar set
This edition's armor and weapon upgrades will boost Kratos' stats. These items are not given to players at the beginning of the game, but are unlocked as the story progresses. In other words, while cool, these items shouldn't give Digital Deluxe players too much of an advantage over those who bought the Standard Edition.
What does the God of War Ragnarok Collector's Edition include?
The Collector's Edition of God of War Ragnarok elevates the Digital Deluxe Edition in a big way by giving players several exciting physical items, as well as all the goodies that were included in the Digital Deluxe Edition, so players will also get it these armor and weapon upgrades. Here's what else is included in the Collector's Edition:
A 16 inch Mjolnir replica will undoubtedly be the highlight of the Collector's Edition for many. The hammer is highly detailed and is based on Thor's in-game weapon.
Two Vanir twin carvings are wooden toy carvings made by the Huldra brothers in the style of the in-game carvings of Atreus.
dwarf dice set, which has a wood-like finish and comes in a dice pouch with a symbol of Yggdrasil – perfect for RPG fans.
a steel book case, depicting the bear and the wolf. However, this case does not include a game disc. You need to transfer your disc from the regular case that is also included with this edition of the game.
What does the God of War Ragnarok Jotnar Edition include?
The Jotnar Edition is for the God of War superfans who can't get enough of the series. In addition to all of the digital items provided in the lower tiers, this edition adds a few additional physical items that collectors will love:
Yggdrasil Cloth Card outlines all nine realms and their relationship to the roots of the Yggdrasil.
The falcon, bear and wolf pin set represents the family of Kratos. With Falcon Pin for Faye, Bear Pin for Kratos and Wolf Pin for Atreus.
The legendary Draupnir ring represents Odin's gold ring, which features prominently in Norse mythology.
7 inch vinyl record featuring two music tracks by game composer Bear McCreary
In addition, all physical Collector's Edition items are included. So those who pick up the Jotnar Edition will also be worthy enough to lift Thor's hammer.